The sharing economy can be very beneficial
A new Swedish study shows that students in Stockholm lose more than SEK 2,000 a month. Students everywhere are living on a tight budget. So how can students use the sharing economy? Freetrailer gives its best tips on how you as a student can use the sharing economy to help you, when you're living on a budget in Scandinavia.
Students' cities are slowly but surely filling up again for the start of the autumn semester. A start that for many young people means not only academic challenges, but also financial ones.
Sharing goods by borrowing, sharing and renting is a smart thing to do as a student who's worried about their finances. The various services in the sharing economy have quickly become popular, partly because of the financial benefits. New figures from Freetrailer, which offers free trailer hire, bear this out. In the past year, the number of rentals in the popular Swedish student city of Uppsala has increased by 91%. So it seems students are happy with free trailer rental, when they move into student accommodation, for example.
– Sharing economy services are definitely something to look out for as a student. Many companies can use the resources and products they have to offer students this kind of solution. As a student, you will always have expenses for school supplies, moving and housing. It's rewarding to be offered solutions that can make a big difference on a tight budget," says Johan Wijkander, Country Manager Sweden at Freetrailer.
According to a study by the University of Gothenburg, the pandemic has contributed to students becoming more concerned about their finances. This was cited by 50% of respondents. With the start of school just around the corner, Freetrailer is therefore providing tips on various sharing economy services which worried students can take advantage of.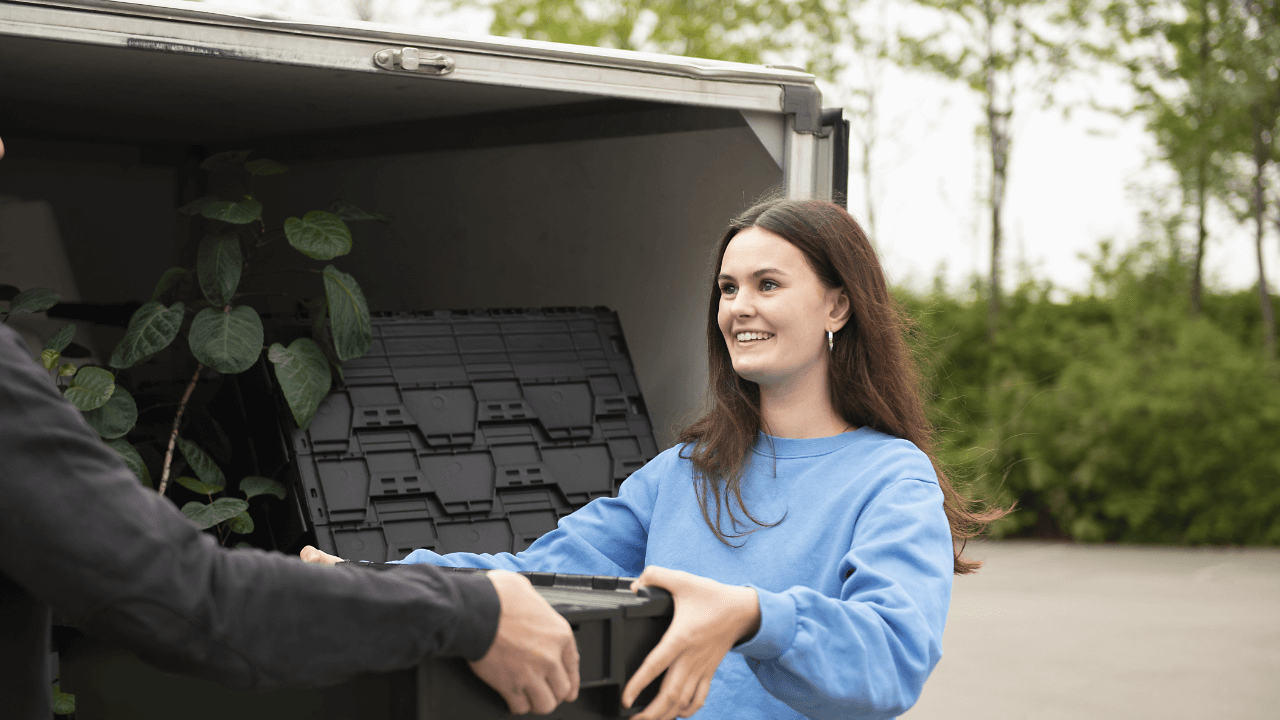 Freetrailer's top tips for students
Course literature – the unexpected expense  
The list of books to buy and their prices can often come as a shock to students. Although universities often recommend a new edition, most books can be found second-hand from former course participants and from companies that lend second-hand books. Don't forget to check if the book is necessary for the whole course. Often it is enough to borrow the book from the local library for a short period. You don't have to buy the newest copy.
Moving to a new city
Moving to a new city to study also means, that you need to start packing your moving boxes. It is more than likely that you will realise that you have more things than you thought. It can therefore be a challenge to carry everything on the train or in the car. Freetrailer offers free trailer loans, which can make a big difference when packing starts. All it takes is the Freetrailer app and you can find the nearest free trailer near you. An easy way to move your belongings for free.
Spice up your dorm room
The 10 square metre dorm room can easily feel boring and impersonal. Putting up a chalkboard or refurbishing that dresser your parents gave you can make a big difference. So check if there are any local builders offering loans of everything from hammers to paint brushes. In Europe, Freetrailer works with both Silvan (DK), Beijer Bygg (SE), Obs Bygg (NO and IKEA (DE), among others, so you can always bring all your renovation gear home in a trailer.
Clothes for the whole semester
There are a more and more clothing shops offering clothes and accessories for hire. This is not only due to the economic benefits, but also sustainability as an underlying factor. This way, you always have an updated wardrobe without straining your wallet or the environment. It's especially handy if you need clothes for a special occasion that you'll otherwise never wear again. This is one more way in which students can use the sharing economy to borrow rather than buy.
Food costs 
It can be expensive to fill up the empty fridge. Gather your new friends, rent a car for a few hours and buy everything you might need and go shopping. Buy frozen foods that can be prepared quickly when you're busy with exams. This trick can be used for both groceries at Bilka and furniture at IKEA. Both stores also offer free trailer rental in several cities in Denmark – while IKEA is a global partner. Perfect for when you need more space in a packed car.