Invest sustainably in a
sharing economy

future
We make it possible to invest in a sustainable platform with a focus on renting, not owning.
Freetrailer is an innovative company which has used technological advancements to progress from trailer rental to an app-based self-service platform.

Freetrailer's business model is based on offering our partners' customers advertising-funded rental products. At the same time, Freetrailer offers end customers additional products that ensure credit security.

Freetrailer shares are traded under FREETR, and the share price can be tracked on the Spotlight Stock Market.
Freetrailers on the roads
Strong core business with scalable concept
Freetrailer's overall strategic goal is to expand its digital sharing-economy service to every country, city and area that has the conditions required for its services. Freetrailer will continue to expand and adapt its product portfolio in line with the needs and developments of the market. Our long-term expectation with the initiatives we have launched and the opportunities we have identified is to achieve a total market position of 6,800 rental products with a total of 1,600,000 rentals by the end of the financial year 24/25. 
Our self-service solution puts enormous demands on us as a company. We have a strong technological platform and a professional organisation which ensures less work for stores and makes partnering with us easy and profitable.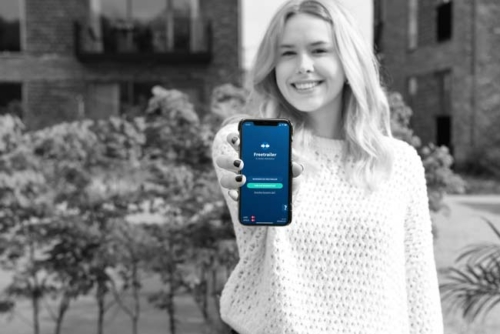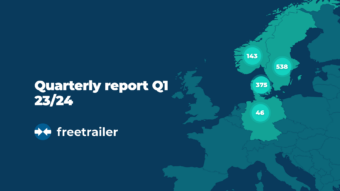 Freetrailer starts the financial year with accelerated growth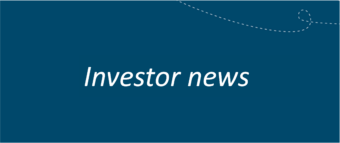 On Monday, 27 November 2023, at 14.00, the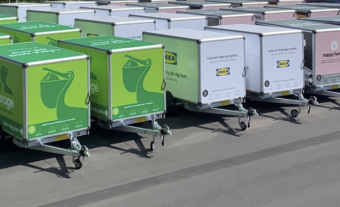 Dear Shareholder A convening notice is hereby sent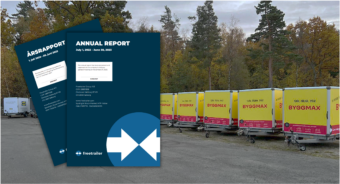 For the whole of 22/23, the number of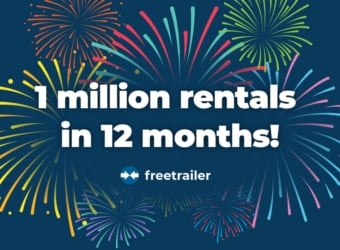 Freetrailer Group A/S has set a new record