Rent a free open trailer anywhere you need in one of out countries.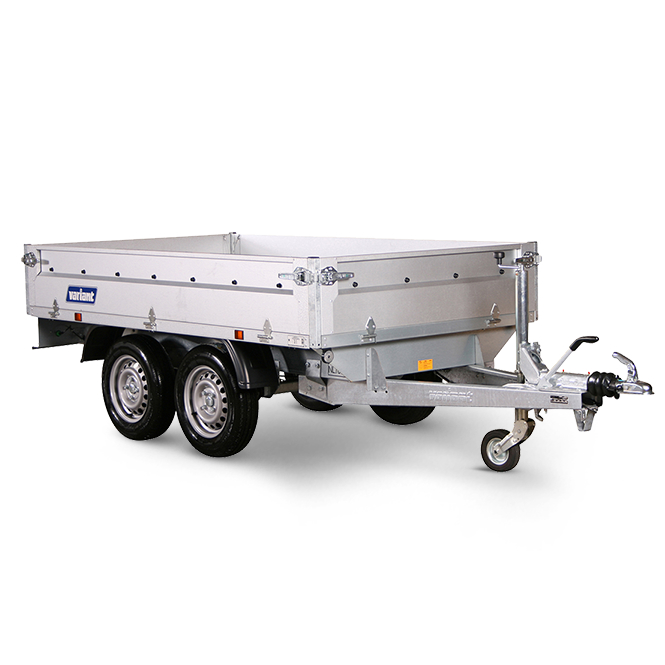 Our super
practical
open 2-axle trailer
Do you need to borrow an open trailer? Are you facing a major renovation or do you need to transport a large load of gravel, sand or soil? Then we can help you. With a 2-axle trailer, you are well on your way with Freetrailer.
A 2-axle trailer, or boogie trailer, is more stable during loading and when driving.  It is therefore absolutely ideal if you have to transport heavier cargo. For example, you can therefore easily use it if you need to transport building material or have cargo consisting of larger items that needs to be thrown out and transported to the recycling centre.
All sides of the trailer can be opened, so you always have easy access for loading and unloading.
| | Længde | Bredde | Højde |
| --- | --- | --- | --- |
| Indvendige mål: | 315 CM | 175 CM | 35 CM |
| Udvendige mål:: | 445 CM | 180 CM | 103 CM |
| | |
| --- | --- |
| Totalvægt: | 1300 KG |
| Egenvægt: | 447 KG |
| Lastvægt: | 853 KG |
Our open 2-axle trailer ensures far more stability. The trailer is therefore ideal if you have to transport heavier cargo.
The stability when driving can only be felt when you approach a total weight of around 750 kg. You should therefore consider whether you will be driving with heavy goods or want more stability when loading the trailer. Otherwise, our normal open trailer may be just as practical for your needs.
Frequently asked questions
Through the Freetrailer app, you have access to Freetrailer locations all over Denmark, Sweden, Norway and Germany so it's easy to borrow trailers or cargo bikes that meet your transport needs.
Didn't find your answer?
If you have further questions, you can easily contact our support team through our chat function.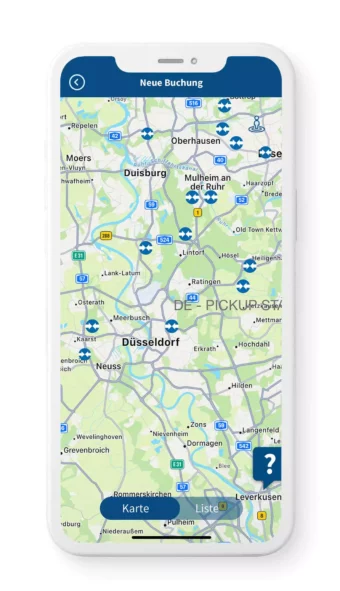 GET THE APP NOW AND GET STARTED RIGHT AWAY. IT'S FREE & SUPER EASY!