In Europe, and especially Scandinavia, we have good experience with trailer driving. But accidents involving passenger cars and trailers are on the rise in Denmark, according to a new study by the Danish Road Directorate. But with a bit of preparation, a few good tips and some experience, Freetrailer advises trailer users to drive safely. 
Garden waste, renovating and such calls for a trailer. However, the trailer is not always the natural extension of the car as we want.
According to the Danish Road Directorate, the trend for trailer accidents is increasing. Since 2010 the number of accidents for both material damage and personal injury involving passenger cars with trailers has risen from 144 annual accidents to 232. This is an increase of 62% in just ten years. Yet this is not something that causes sweat on the brow of the Danish Driving Instructors Union.
– Although the statistics point to an increase in annual accidents, I do not believe that this is an indication that Danes have become worse at driving with trailers. People have become more interested in taking a trailer driving course, and drivers have also become better at taking more driving courses, where they learn how to back up and mount the trailer correctly on the car, among other things. So I definitely see an increasing interest from the Danes when it comes to learning the right techniques to drive safely with a trailer, says Bent Grue, national chairman of the Danish Driving Instructors Union.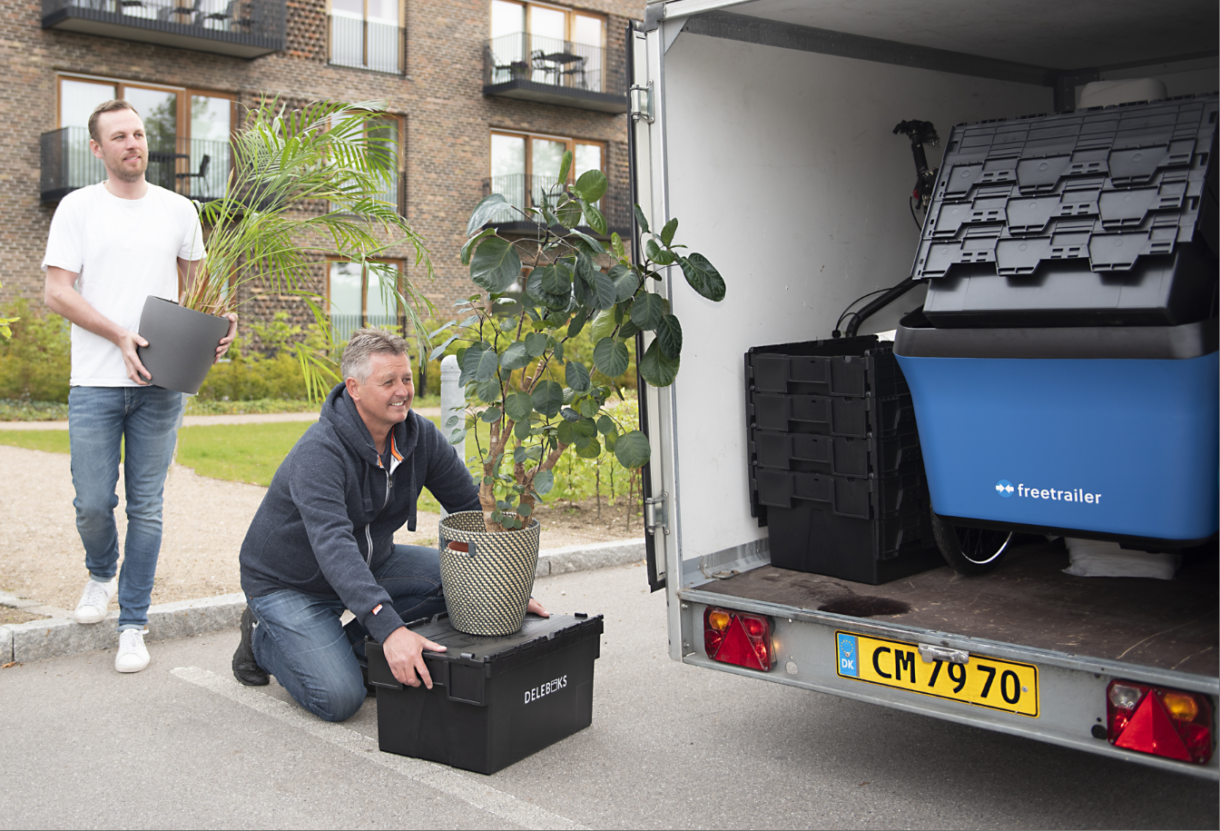 Advice for trailer driving
The increasing number of trailer accidents is not a cause for concern for Stig Søeborg, service manager at Freetrailer, Denmark's largest trailer lending company. Although Danes love trailers, he urges them to follow some simple advice.
– Trailer accidents most often occur when people get stressed. If a trailer is to be successfully backed into the yard, success rests on patience, precisely so you don't feel pressured if an unexpected situation suddenly arises. Once you've gotten used to driving with a trailer behind the car and learned the usual driving rules for trailer driving, there's no downside to driving with a trailer, says Stig Søeborg.
Stig Søeborg can roughly boil down the causes of accidents to ignorance, impatience and uncertainty. All challenges that can be solved with some simple advice and rules behind the wheel. If you're one to often rent or drive a trailer, this is advice for you. 
Freetrailer's five tips for trailer driving
1. Straighten up. The greatest fear for many is backing a trailer. Just remember to always drive the car far enough forward so you straighten the trailer behind you before backing up. If the trailer is straight behind you, just keep straight.
2. Move your hands on the steering wheel. Grab the bottom of the steering wheel when backing up. Then turn the steering wheel in the direction you want to steer the trailer. If you want to reverse to the left, turn the lower part of the steering wheel to the left.
3. Use the engine to slow down. When you need to brake, release the accelerator and let the engine brake for you. This is more fuel efficient and ensures a smooth braking. If emergency braking is necessary, do it in a straight a line as possible. This ensures that a heavily loaded trailer doesn't skid out behind you.
4. Obey the rules. Speed kills and the maximum speed for driving with a trailer is 50 mph. Make sure you keep the right speed! When packing the trailer, also remember to respect the load capacity. Pack the trailer with the weight evenly distributed and should a plank or tree stick out over the trailer edge, it is your responsibility to tie a cloth around it.
5. Relax. Perhaps the most important trailer rule is not to stress yourself. Take your time with the trailer and be patient. It's better to arrive safely but later than to spend half a day on the phone with the insurance company.
You are more than welcome to read more about our trailer types here.