HOW TO USE THE FREETRAILER APP
Follow the instructions below
Four simple steps to help you through your Freetrailer rental
Step 1.
Find your Freetrailer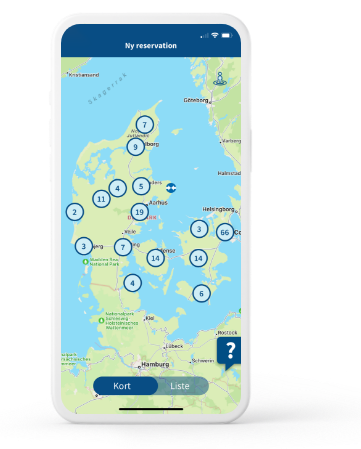 Find Freetrailer: Use the in-app map to find a Freetrailer near you.
Make a booking: Choose the trailer that suits your needs and collect it on the day – completely free of charge. You can also always pre-book for a different day for only 4 €.
Profile information: If you have already created a profile, simply log in to the app. If not, please create a profile.
Your Freetrailer is ready: When your rental period starts, you can use your Freetrailer at the selected Freetrailer location.
Step 2.
Pick up your Freetrailer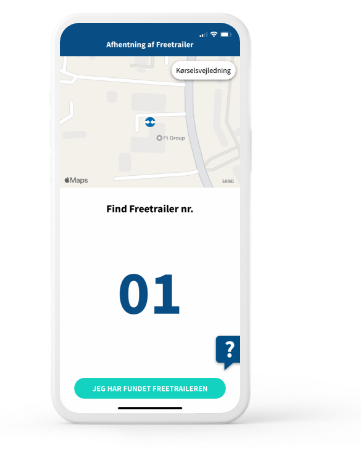 Pick-up: At the Freetrailer location, you need to find your Freetrailer by locating the trailer with the number in your app – the number will appear on your booking.
The app is your digital key: With our self-service model, you are responsible for pick-up yourself. You unlock your trailer with the app.
The app is your guide: In just a few simple steps, the app will guide you through the pick-up process, so we make sure your Freetrailer is in good condition and ready to use.
Get started: Once you have coupled your Freetrailer to your car, it is ready to use. Enjoy!
Step 3.
Use your Freetrailer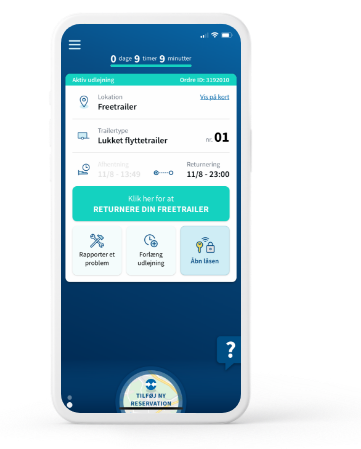 For what you need: Your Freetrailer is free to use during your chosen rental period.
Safety and responsibility: Remember to use your Freetrailer sensibly and to drive safely. This is how we ensure that everyone can enjoy the trailer after you.
Return: You must drive back and return the trailer before your booking period expires.
Need more time? You can always extend your rental period through the app – there is a small fee for this. However, you can only do this if no-one else has booked the trailer or cargo bike after you.
Step 4.
Return your Freetrailer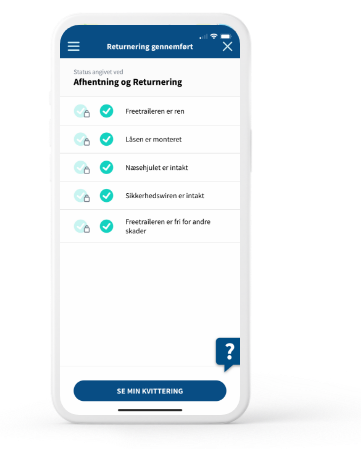 Return: You return your Freetrailer at the same Freetrailer location where you picked it up. Remember to park it neatly in its spot.
Same condition? Make sure to return the trailer in the same condition and with the cargo compartment clear. Follow the steps in the app to return the trailer.
Lock with the app: Just like with pick-up, returns are managed through the app where you can also lock your trailer.
Thank you for borrowing a trailer: Once you have received a receipt for your return, your rental has been successfully completed. Thank you for borrowing from Freetrailer.